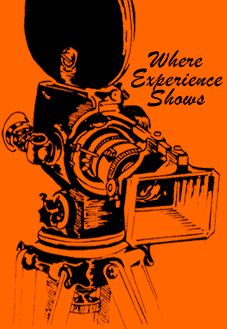 Welcome to Manda Film and Video World! Here, we have established a dedicated team of hard-working camera specialists. Our sole responsibility is to provide focused efforts in the motion picture and video industry. Manda Film and Video does this by marking any type of production with its unique and committed style. Broadcast or corporate, international or national, all projects are complimented with success.
Manda Film/Video has developed a responsive company based on 30 years of extensive, professional experience. Wherever our working environment takes us, the project is handled with the same ease and skill. Our continued attention to each and every production detail is reflected in the company's attitude. Whether the decision is to shoot film or tape, with a small or large budget, Manda Film and Video's professional manner prevails. We have had the priviledge of being recognized on many occassions for our award-winning work. Opportunities have taken us to travel the world, thus adapting to the circumstances at hand. Being active members in good standing of AMPIA and the Canadian Society of Cinematographers as well, Manda Film and Video compliments any production it's involved with.
Once you leave Manda Film and Video's cosmopolitan, you will easily adopt our motto, "Where experience shows." After our captivating personnel pool handles your production, you will see, there will be no turning back. Our continued and extensive corporate focus paired with our disciplined work ethic makes a powerful combination. This is how we think, this is how we will continue to grow.